New Class for Adults Forming - "Circling" is a ten-session program formed by mystic and religious scholar Jan Phillips to raise each of us to a new level of creativity. Even if you don't believe you have a creative cell in your body! Through activities in a community of like-minded others, your heart may open and you might let go of a burden you've been carrying. Build a community of support and new-found insights over the ten-week period. Because the program depends on the energy formed by the group, we ask that participants commit to all ten sessions. Each group member receives a complimentary notebook with poems, guided activities and blank pages for notes and journaling. This program operates on the Dana concept of generosity; there is no fee. Facilitated by Darla Bair.
Wednesday evenings 7:00 - 8:30 pm September 6 - November 8, 2017 Please register for the program so we can prepare your notebook gbmanor@aol.com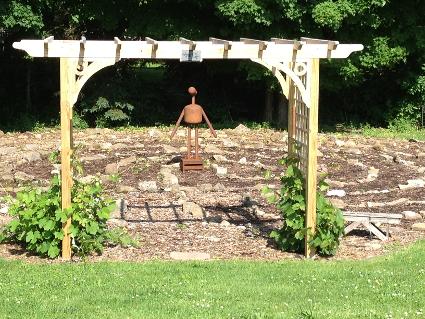 The Calm in the Chaos labyrinth is open to the public for walking meditation. A labyrinth gives us the opportunity to quiet the mind and allow Spirit to speak to us. Our feet always know where to step next - there is no chance of a mistake as with a maze. When you get to the center, pause with George the Grateful, a metal sculpture created by artist John Archer. When you are ready, spiral your way back out of the labyrinth, coming into the world again, renewed, relaxed, whole again. Most people walk in silence so with music playing privately with earbuds. When you come to walk, please leave a text or voice message that you are on the property. 585.494.1795
Click here to see our listing on the National Labyrinth Society website
Christian Women's Retreat
Friday, August 18, 2017 You have planned and carried out all the children's summer activities and family vacations, and kept everyone else sane and happy. This evening is a step out of that life to focus on only you and your connection to God. Reboot your own spiritual energy with guest speaker Danielle Pfuntner and new ways to 'hear' scripture. Learn how to use steps from lectio divina to turn your favorite scripture verse into poetry. Illuminate and decorate a page of scripture to frame. Sing together, pray together! Refreshments 6:00 - 9:30 pm $20 Please register gbmanor@aol.com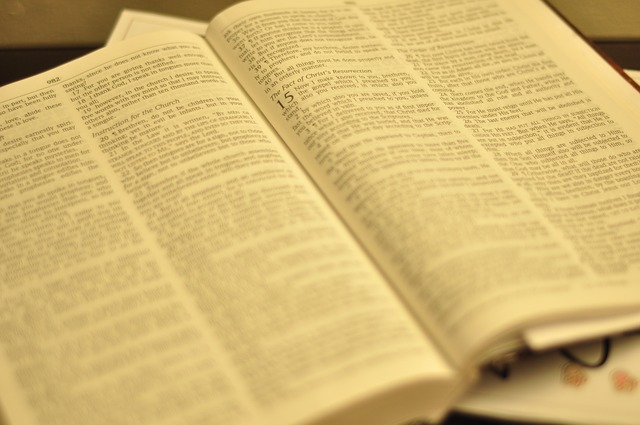 "Supper and Soul" is a program born of people's need for something more than most organized religions offer. When a Sunday morning service just doesn't do it for you, come find us. When you have no idea what you're searching for, but you feel spiritually unfulfilled, come find us. If you have an open heart and open mind to accept and learn from more than one faith tradition and path, come find us. Supper and Soul is open to anyone who understands there is more to life than consumerism and 'stuff.' We help to unclutter each other's spiritual lives, we look deeper than surface. First is a meal, begun with prayer. Afterwards, there is a discussion, a class, a meditation, or an experience that, we hope, deepens your own relationship with the ancient wisdom of wholeness and love, and gets you closer to the Infinite Divine. Each person understands that this is not a forum to advocate for their own faith tradition, but rather an awakening of new ideas and possibilities. If something has stirred you by reading this, please request to be added to our invitation list. .Supper and Soul is held on Sunday evenings.

..........September 24, 2017 Voices, Drums and Heavenly Sounds Many faith paths use music, chanting, drumming and other sounds to bring forth Spirit and celebrate the love of the Infinite Divine. We will sing and drum; please bring a hand drum or djembe if you can. We will learn of Biblical instruments, create a powerful drum circle, and close with guided meditation. Please bring a meatless dish to pass. 6:00 - 8:00 pm Please let us know you are coming.
..........August 6, 2017 Staying Spiritually Healthy in a Crazy World Staying positive and keeping your balance in the rocky boat of today's crazy world can take a lot of energy. Together, we'll explore multiple ways to stay grounded, mentally healthy and spiritually focused, even though those around us are falling apart and saying and doing negative things. Bring a dish to pass - we may eat outdoors if the weather is lovely. And we will end the evening with a quiet stroll around the labyrinth. 6:00 - 8:00 pm
...........March 12, 2017 Seven Female Mystics Revisited The program had created a lot of anticipatory excitement in the Fall of 2016, but was held on a night when the snow gods decided to show their might. Many of you could not attend. Here it is again! Meet seven women who changed the spiritual climate of their day and continue to change us when we read their words and study their lives. Each woman brings a story of challenges and faith that will inspire you, give you hope and send you to the library or amazon to get your copy of their words! Potluck begins promptly at 6:00. Please bring some nourishment to share. We end at 8:00, after a short guided meditation.
..........February 26, 2017 Meditating and Mindfulness: Easy Tips Meditation and mindfulness are getting a lot of press! Classes and books abound. What's it all about? Must you meditate every day or will it 'work' if you only meditate sometimes? How can you be mindful with a pile of laundry and people in your life demanding your time? We will look at ways to move towards a more focused, mindful day amidst the chaos of 'real life.' We will banish some myths about meditation and help you to begin or enhance your practice. Yoga mat or meditation cushion optional. Potluck begins at 6:00 pm.
..........January 22, 2017 Law of Attraction, hype or truth? Rebecca Young, Spiritual Health Coach, will teach the basics of the Law of Attraction, some simple processes, and how to use this Law in assisting you to manifest what you want. Effective understanding and utilization of the Law of Attraction can help you to experience more Peace, Love and Joy in your daily life. It can help you to increase your connection to God and God's love, and to decrease your connection to fears and limitations. Potluck begins at 6:00 pm. Please bring some nourishment to share. We end at 8:00 pm, after a short guided meditation.
..........December, 2016 Come to Christmas in the Barn! (no Supper and Soul this month)
**************************************************************************************
Workshops
"Moving into the Light" Saturday, March 4, 2017 10:00 am - 2:00 pm $50 As we move from winter to the increasing spectrum of light, we reflect upon our spiritual development and intuitive gifts. Come and Journey into past and future life experiences. We will meet our guides at the inner garden; travel into the sound chamber and adventure into the light. Learn the intuitive techniques of scrying and transfiguration to develop clairvoyance. Enhance your sensory perception and vibrational field sensitivity. We will participate in the various meditative chakra clearing approaches and energy healing methods. These lessons will give you the sense of trusting your inner voice and becoming more sensitive to your environment. Vegetarian lunch included.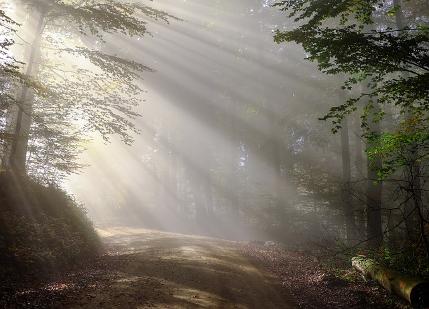 "Meditation 100" (not even 101!) Wednesday, March 8, 2017 7:00 - 8:30 pm Cost: *dana Break down the barriers that hold you back from the benefits of a meditation practice. You will learn that meditation is more than sitting still and trying to quiet your mind. It is stepping out of your mundane life, emotionally, spiritually, physically. You will experience a guided meditation and a body scan, as well as a silent time. Learn about a one-minute meditation at work, walking meditation, and other modalities, so that you can find your personal best path to inner peace.
* Dana is a sanskrit word meaning generosity. If a program is marked "dana," it means you are welcome at the program whether or not you are in a position to toss some cash into the jar.
**************************************************************************************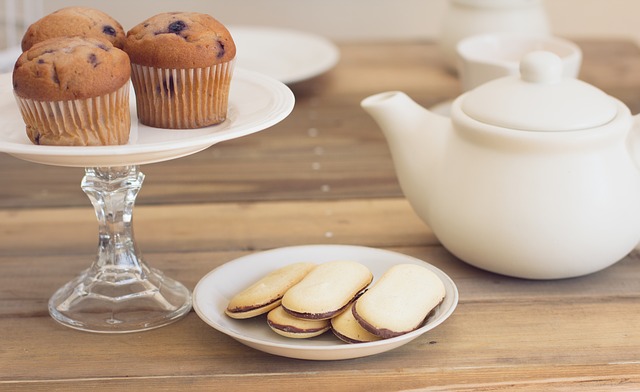 Tea Time Talks are held from 3:00 to 5:00 pm. Our presentations are lessons on specific topics. Participants try new skills, ask questions and interact. After the presentation, guests choose a tea from our huge selection and enjoy light snacks. A guided meditation ends most of our Tea Time Talks. Each Tea Time Talk costs $20
Saturday, March 18, 2017
Rev. Gaioma
Equinox Labyrinth Walk
Celebrate Spring Equinox with a presentation on world labyrinths, culminating with a labyrinth walk in the east yard. "The labyrinth is a path of prayer, a walking meditation that can become a mirror of the soul. It has one single path that meanders in a circuitous way from the entry to the center and back out again. The path becomes a metaphor for our own spiritual journey. A labyrinth is not a maze. A maze is designed for you to lose your way; a labyrinth is designed for you find your say." - Jill Kimberly Hartwell Geoffrion,
Praying the Labyrinth: A Journal for Spiritual Exploration.
Notes: All classes, events and workshops are held at Gingerbread Manor, 6590 Lake Road, Brockport, NY 14420 Free off-street parking Gingerbread Manor is not handicapped accessible - there are four steps leading up to the porch. To register for an event, please call or email below
Calm in the Chaos Center 585.494.1795/gbmanor@aol.com 6590 Lake Road, Brockport, NY 14420