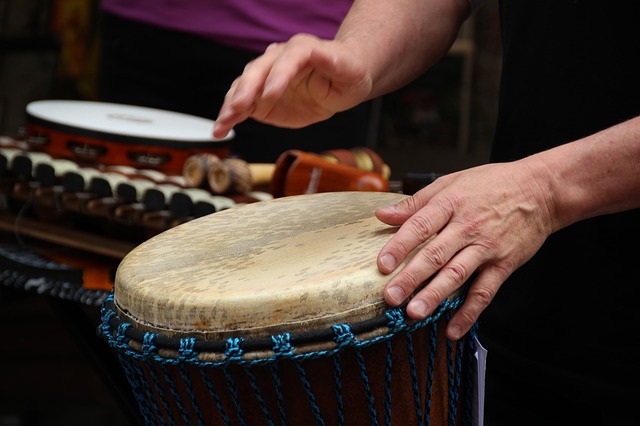 "Drumming shuts off the self-censoring part of your brain." ~ Christine Stevens, Music Therapist
Lose your mind in DrumCircle! It's impossible to think about your "to do" list while you're drumming! We create community by our hands and body calling up the heartbeats of nature. When we drum together, we change our way of being together. Each DrumCircle! gathering is a little bit of knowledge how drumming is shared among many cultures and faith paths and a lot of hands-on experience with the instruments. Let the rhythm of Mother Earth come forth. . Let yourself be caught up in the power of the sound. Rhythm is the first artistic experience we all had, when our own hearts started beating, close to our mother's hearts. You need no experience or instruments, but please bring a drum if you have one. Weather permitting, we may hold DrumCircle! outdoors. *dana
Drumming the Psalms The Psalms are a portion of the sacred texts studied by Jews and Christians. The word 'psalm' means song. These poetic words can be chanted, sung or simply read. Together, we select a particular psalm, and deconstruct it for meaning and clarity. Then we chant a small portion of the words, in English, and add rhythmic background with drums, tambourines and other easy-to-play percussion instruments. Psalms were written in Hebrew, many written by a King named David. No matter your faith path or lack thereof, drumming Psalms can be a moving experience, as you join in the rhythms of drumming, calling in the heartbeat of the earth itself.
You need no experience or instruments, but please bring a drum if you have one.
*dana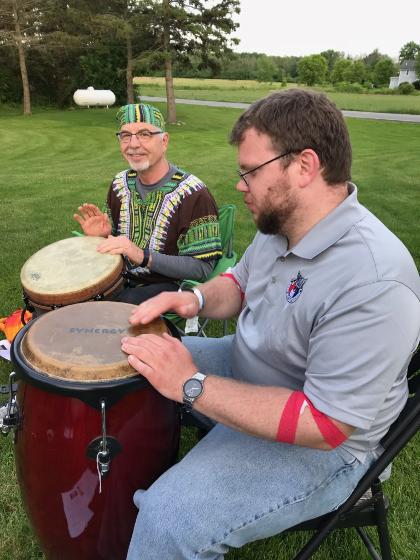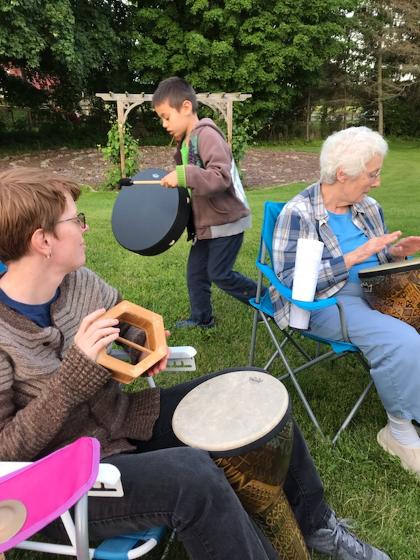 Monday, June 17, 2019 7:00 pm - ?? "Full Moon Drumming", in the barn classroom, if the weather is good
*dana is a Sanskrit word meaning generosity. Many of our programs are based on the concept that spiritual lessons that were and are offered by the world's greatest spiritual leaders did not come with a monetary fee. Our *dana bowl is inside the front door; if you want to contribute something, we are grateful. If you cannot or choose to not contribute, we want you here anyway. There is no judgment and no expectation. We realize this is unusual in our consumer-based society, but we feel it is the most loving way to operate a spiritual center.

Calm in the Chaos Interfaith Center 585.494.1795/revdarlabair@gmail.com 6590 Lake Road South, Brockport, NY 14420