Walk with us on May 7, 2022 for World Labyrinth Day! details below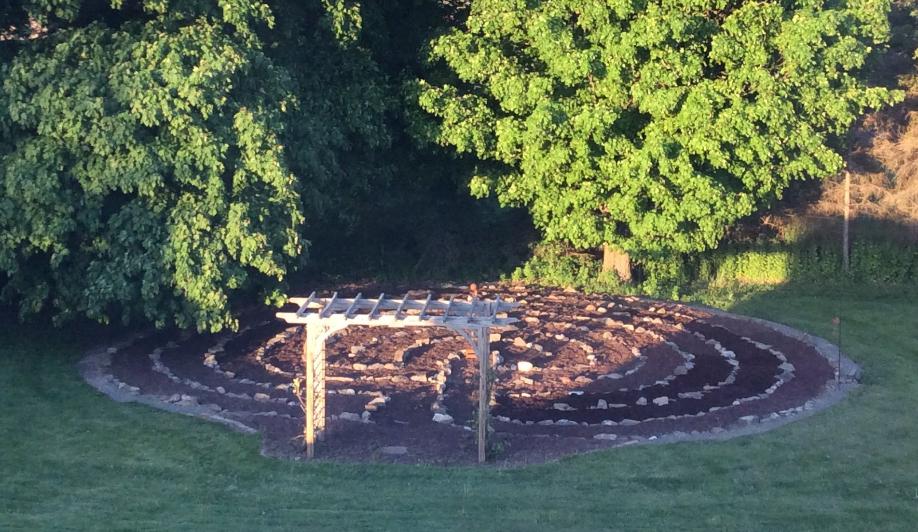 First Wednesday of the month, March through November, we walk the labyrinth at 12:00 NOON as a Spiritual Practice, and recite prayers as we walk. To submit an event or person's name to be included, please click here.
Wednesday, October 6, 2021 Wednesday, November 3, 2021
LABYRINTH CLASSES
two one-hour classes that teach the history of labs, the many styles, shapes and materials for labyrinths. In the second class, we create a seven-circuit Cretan lab in the yard and take turns walking. Everyone goes home with a finger labyrinth that they have created. All materials included. $20
Next classes Monday, April 25 and Monday, May 2 7:00 pm each evening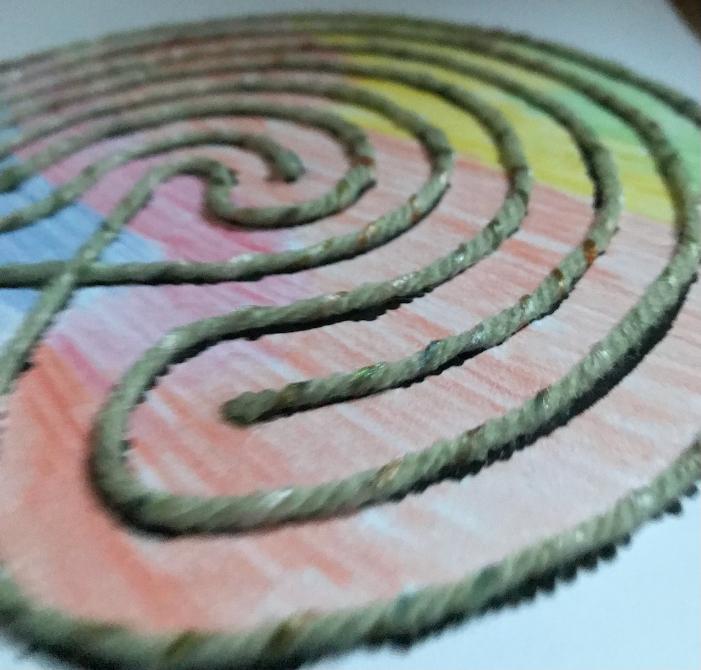 WALK ANY TIME Enjoy the quiet and silence as you walk. Many worldwide
cultures maintain a time during the day for quiet reflection and meditation. I believe we should adopt that practice. Meditation, solace, inner peace, physical healing, emotional healing, clarity… these are only a few of the reasons people walk a labyrinth.
A labyrinth is not a maze. Mazes are intended to provide puzzling choices to the participants, perhaps even giving the walker an amount of angst as walkers solve the puzzle and find their way out. Labyrinths are prescribed paths that give structure to your walk, while allowing your mind and spirit the freedom to open widely and settle on nothing at all or to work on a private problem. Free and open to the public

World Labyrinth Day is celebrated each year on the first Saturday in May. Over 5,200 people in at least 35 countries celebrate each year, taking steps for peace and "Walking as One at 1" in the afternoon. https://labyrinthsociety.org/world-labyrinth-day
Mark your calendar now for May 7, 2022 !