Reverend Darla Gaioma Bair, Director of Calm in the Chaos Center
I am here to serve, to offer a place for your soul to rest, a place for your mind to learn, a place to share your story and to move into the joy, awe and wonder that surrounds you. My formal training includes degrees in Education and Ordination from The New Seminary. As an experienced event planner and clergy, I am honored to share in your life celebrations as an officiant. I am available to help you plan and carry out your life's rituals ~ house blessings, weddings, baby blessings, blessingway ceremonies, memorials and funerals. Please visit the weddings page to check fees. All other services are provided on the *dana concept. As a master educator, I strive to offer workshops, classes and activities that enrich your life and help you to awaken your own Divine Essence and move closer to God. One-on-one spiritual guidance is available when you desire confidential, personal space to discuss life's challenges.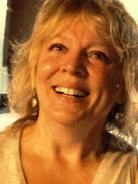 Calm in the Chaos Interfaith Center Board of Trustees Rev. Darla Gaioma Bair Margaret (Pat) Fitzpatrick Holly Kelsey
Joanie Rogers, Secretary
* Dana is a sanskrit word meaning generosity. If a program or service is marked "dana," it means you are welcome at the program whether or not you are in a position to toss some cash into the dana bowl.

Calm in the Chaos Interfaith Center 585.494.1795/revdarlabair@gmail.com 6590 Lake Road South, Brockport, NY 14420