Reverend Darla Gaioma Bair, Director of Calm in the Chaos Center
I am here to serve, to offer a place for your soul to rest, a place for your mind to learn, a place to share your story and to move into the joy, awe and wonder that surrounds you. My formal training includes degrees in Education and Seminary Ordination. As an experienced event planner and clergy, I am honored to share in your life celebrations as an officiant. I am available to help you plan and carry out your life's rituals ~ house blessings, weddings, baby blessings, blessingway ceremonies, memorials and funerals. Please visit the weddings page to check fees. I offer workshops, classes and activities that enrich your life and help you to awaken your own Divine Essence and move closer to God. One-on-one spiritual guidance is available when you desire confidential, personal space to discuss life's challenges.
**********************************************************************
"Pat" Fitzpatrick was born Margaret Mary Fitzpatrick and grew up in Rochester, New York, where she graduated from Our Lady of Mercy High School. She went on to earn a Bachelor's Degree in Sociology from Sacred Heart University in Fairfield, Ct. and a Master's Degree in Pastoral Ministry from the University of Dayton in Ohio. Her career was primarily in human services and includes ministering as a Chaplain at Strong Memorial Hospital in Rochester and a number of years at Cancer Action/Gilda's Club as a program manager. Following her retirement from full-time employment, she worked as a bereavement coordinator at Lifetime Care Hospice. She now serves on the Boards of Calm in the Chaos Interfaith Center and the Spencerport Community Chorus.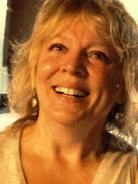 * Dana is a Sanskrit word meaning generosity. If a program or service is marked "dana," it means you are welcome at the program whether or not you are in a position to toss some cash into the dana bowl.

Calm in the Chaos Interfaith Center 585.494.1795