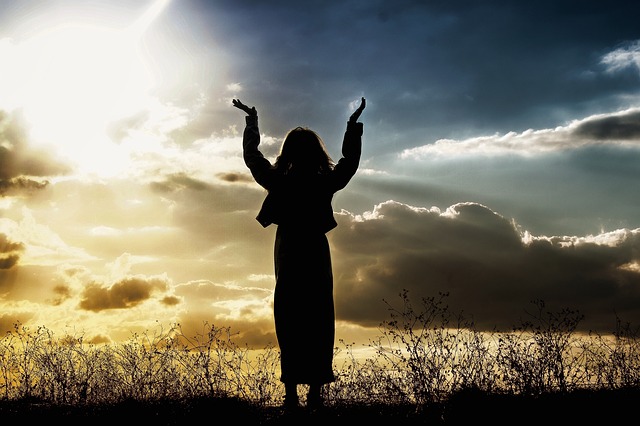 Prayer - it's more than talking to God. Praying is communing with God, becoming one with God. To pray is enter another realm of consciousness and to communicate on a plane that is different from our ordinary. To live a life that is fully, and totally prayerful is the goal of many people. Some faith traditions ask their followers to wear a head covering whenever they are praying. In other faiths, praying people assume a certain position of head, body or hands.
Join me in an exploration of the many prayerful ways we can communicate with God. You will learn various ways to pray, many definitions of prayer and how useful praying can be in your spiritual practice. You will dissect a few common prayers to discover the parts of a prayer; and then you will construct a new prayer for use in your daily practice. Brunch is included in this workshop. Limited to 12 people, ages 12 and older. This workshop is *dana. This workshop is led by Rev. Darla Bair.
Saturday, September 14, 2019 8:30 - 11:00 am
*dana is a Sanskrit word meaning generosity. Many of our programs are based on the concept that spiritual lessons that were and are offered by the world's greatest spiritual leaders did not come with a monetary fee. Our *dana bowl is inside the front door; if you want to contribute something, we are grateful. If you cannot or choose to not contribute, we want you here anyway. There is no judgment and no expectation. We realize this is unusual in our consumer-based society, but we feel it is the most loving way to operate a spiritual center.
Calm in the Chaos Interfaith Center 585.494.1795/revdarlabair@gmail.com www.calminthechaos.org