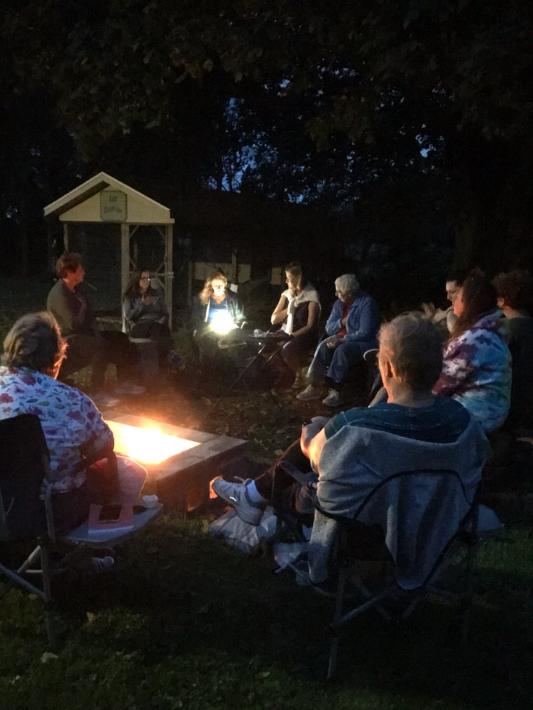 Photo from 2021 Equinox gathering
Women's Equinox Gathering
In preparation for the Autumn Equinox on September 22nd, all friends identifying as women are invited to gather at the fire circle. If you are so inclined, bring a poem, short story, anecdote, craft, object of interest to share with the group. The topic to meditate on is "How does the perfect balance of the natural world's equinox play out in my life?"
Dark Mother Earth Bread and hot cider will be offered.
When: Friday, September 16 Time: 7:30 pm
Where: 2307 Manitou Rd, Rochester 14606. It's just a few houses north of Rt 31. House is on the left.
Note: if the weather is not conducive to building a decent fire, we will hold the gathering indoors.
Seven Female Mystics Class
What is a mystic? Are there mystics among us today? And how do you become one? Join me in a one-hour introduction to seven female mystics spanning from 600 AD to the present. Each woman made a significant contribution to the spiritual lives of others, some continue to do so. The class is an introduction, with the hope that you will be curious enough to read more about one of these interesting women. It's on zoom.