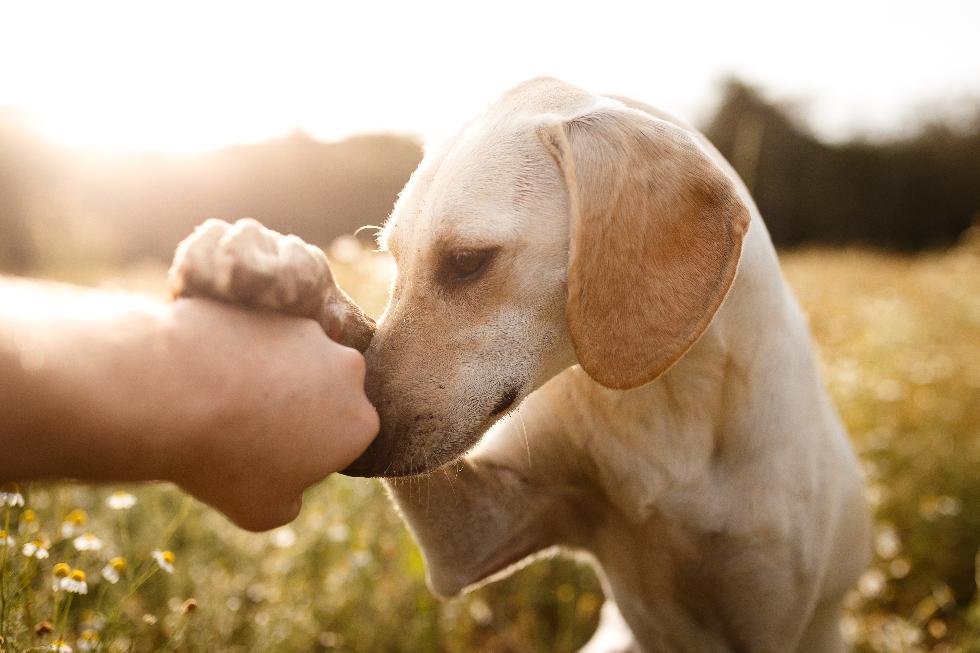 All things bright and beautiful, All creatures great and small, All things wise and wonderful: The Lord God made them all. From Hymns for Little Children, 1848, Cecil Alexander
Spring, 2022 check back for exact date! Ask your human to bring you to the Center any time between 10 am and noon Masks, please for your human companions
At our Blessing of the Dogs, we ask that you please be leashed and brought to the east yard near the labyrinth. After a very brief explanation of the Blessing of Dogs, and a prayer written by Albert Schweitzer, you will receive a personal anointing on the head or back or paw, your choice.
Please know that Calm in the Chaos assumes no responsibility for your behavior at the Blessing. Listen to your human and use your best manners.
This program is *dana. Dana is a Sanskrit word meaning 'generosity.' Donations are always welcome for our programs here, but not expected. Great spiritual leaders such as Jesus, the Dalai Lama, and Buddha did not ask for money for their spiritual teachings. Calm in the Chaos is built on that model.
Joanie Rogers and Rev. Darla Bair, facilitators
Calm in the Chaos Interfaith Center 585.494.1795/revdarlabair@gmail.com 6590 Lake Road S, Brockport, NY 14420