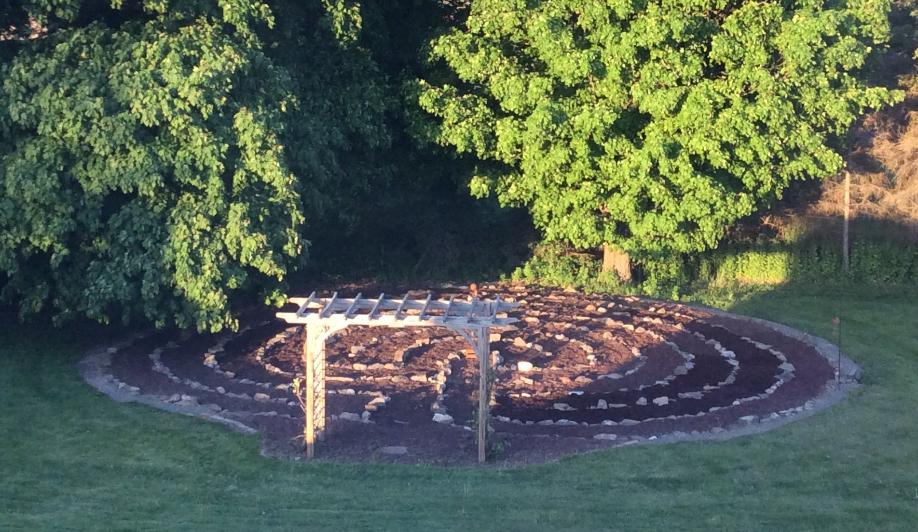 LABYRINTH CLASS
a 90-minute class that teaches the history of labs, the many styles, shapes and materials for labyrinths. We will create our own finger labyrinth and "walk" it with a short meditation.
Next class Monday, April 25, 2022 7:00 - 8:30 pm eastern
Free donations accepted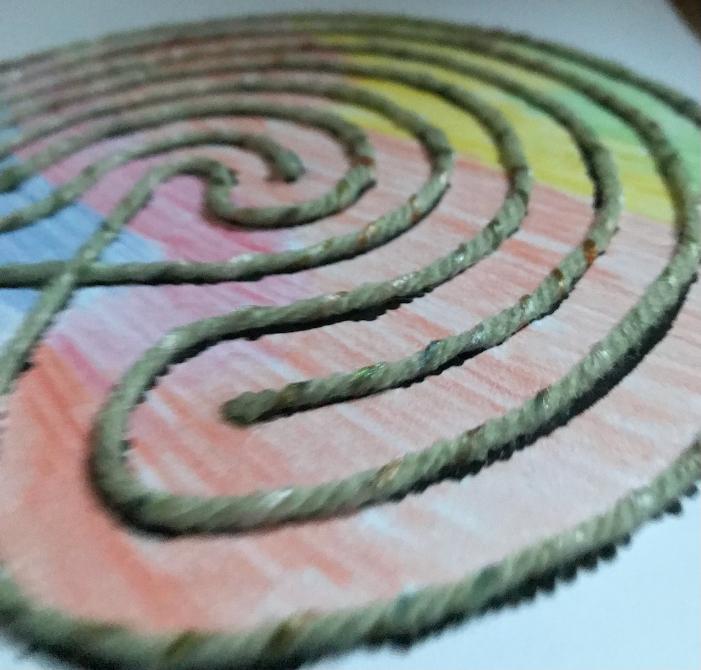 WALK ANY TIME Enjoy the quiet and silence as you walk. Many worldwide
cultures maintain a time during the day for quiet reflection and meditation. I believe we should adopt that practice. Meditation, solace, inner peace, physical healing, emotional healing, clarity… these are only a few of the reasons people walk a labyrinth.
A labyrinth is not a maze. Mazes are intended to provide puzzling choices to the participants, perhaps even giving the walker an amount of angst as walkers solve the puzzle and find their way out. Labyrinths are prescribed paths that give structure to your walk, while allowing your mind and spirit the freedom to open widely and settle on nothing at all or to work on a private problem.

World Labyrinth Day is celebrated each year on the first Saturday in May. Over 5,200 people in at least 35 countries celebrate each year, taking steps for peace and "Walking as One at 1" in the afternoon. https://labyrinthsociety.org/world-labyrinth-day Find a labyrinth near you. Here is the labyrinth locator for finding a lab anywhere in the world. Plan to take a friend and walk at 1:00 in your time zone.
Let us know you did this! Calm in the Chaos counts the people who are walking as part of our tribe, and we send our number to be included in the worldwide count.
Mark your calendar now for May 7, 2022 !
Calm in the Chaos Interfaith Center 585.494.1795/revdarlabair@gmail.com 1910 Old Philadelphia Pike, Lancaster, PA 17602