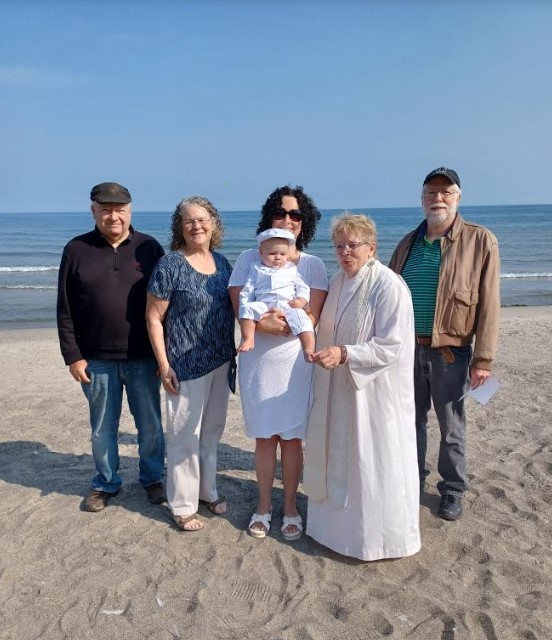 Baptisms and Blessings are offered to anyone of any age. A baptism includes the words, "in the name of the Father, the Son and the Holy Ghost," coming from a Christian tradition. A blessing can include language from various faith traditions or no tradition at all.
I have baptized and/or blessed adults, children and infants, on the beach, in back yards and in living rooms.
Call to discuss details. There is no charge, but please consider making a donation to Calm in the Chaos Interfaith Center on our homepage.
Call or text me to schedule our initial meeting, in person or on zoom
revdarlabair@gmail.co 585.494.1795 Rev. Darla Bair